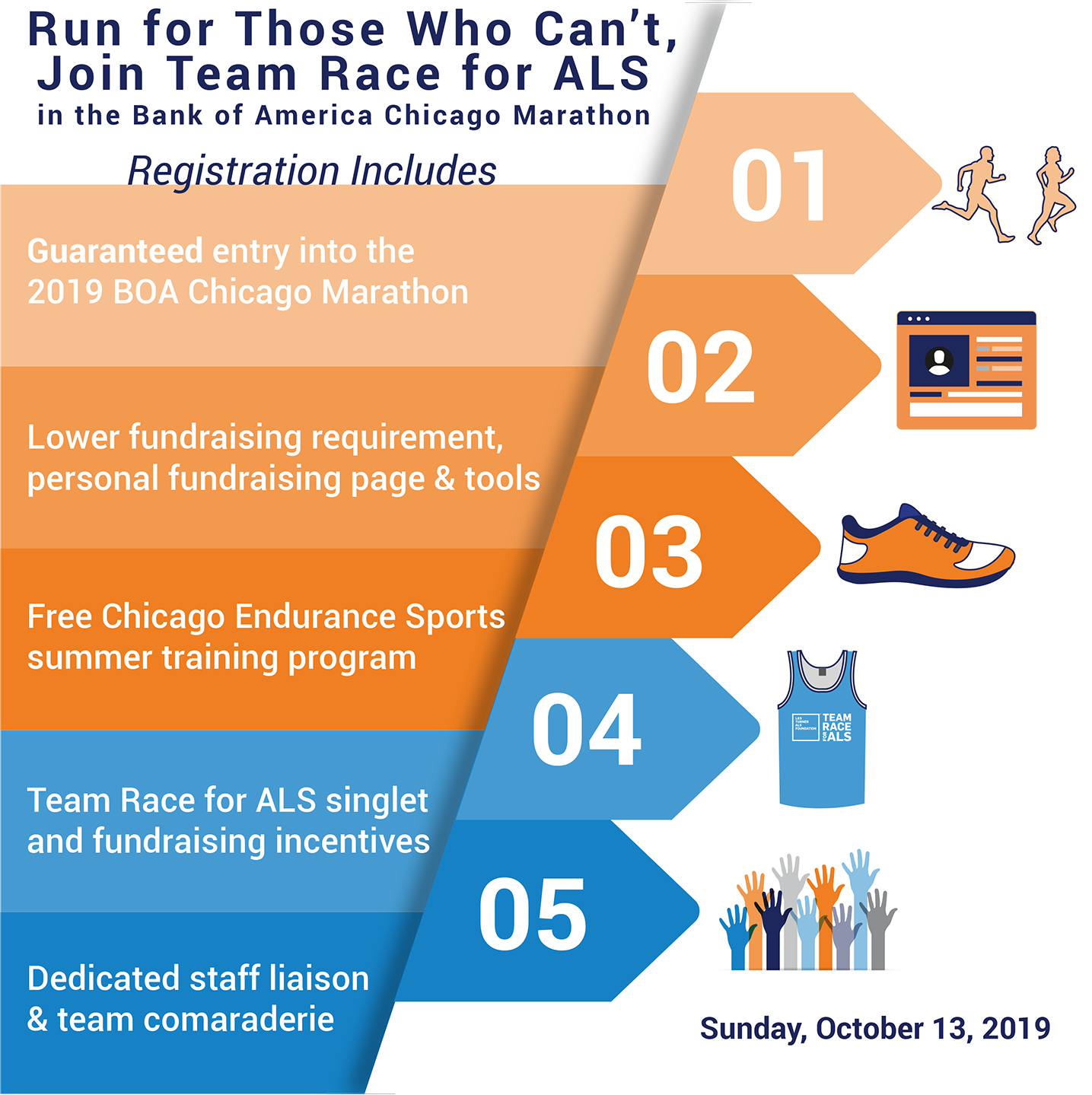 "If someone is thinking of running the marathon, I would tell them the experience is incredibly amazing. To say that day changed my life would be an understatement. I will remember the feeling of running through the Chicago neighborhoods forever." – Blas Bolivar, Team Race for ALS Alum, 2018 BOA Chicago Marathon
Blas Bolivar was not a runner. In fact, the longest distance he had run was a 5k. Running a marathon seemed out of the question. But according to Blas, "my desire to help the Les Turner ALS Foundation was so big, I was able to do it."
Whether you're a newbie like Blas or a seasoned veteran, Team Race for ALS provides you with the tools you need to successfully complete the Chicago Marathon. With a lower fundraising requirement, free Chicago Endurance Sports training and dedicated Les Turner ALS Foundation staff support, we've got you covered every step of the way. Plus, each mile you run will support people living with ALS.
Registration closes November 29 at 2pm CST.
Don't miss your chance to join our team and race towards the finish line and a cure!

Learn more about Team Race for ALS by visiting the Les Turner ALS Foundation website here.
For further questions, contact events@lesturnerals.org.