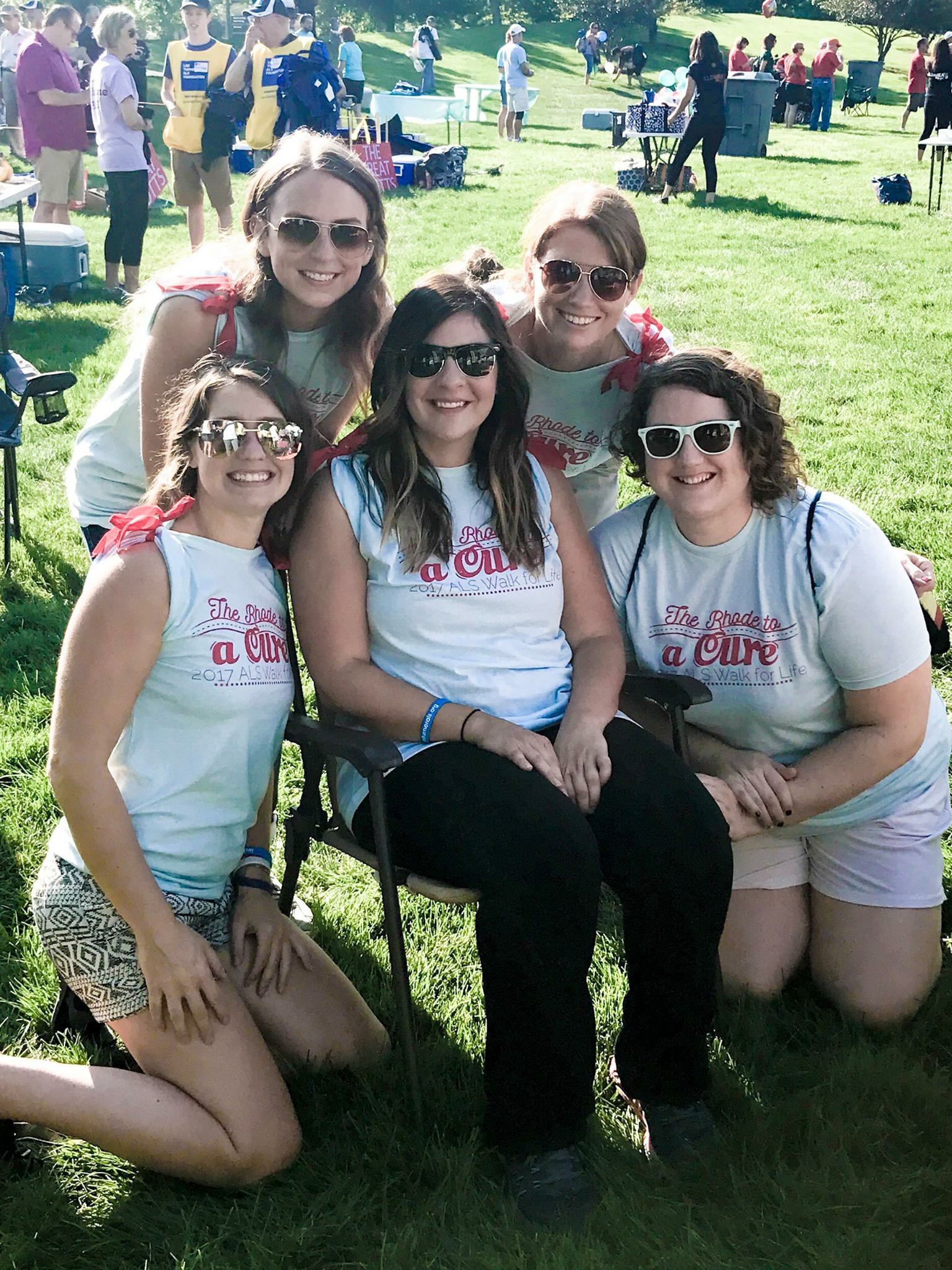 When Jennifer Rhode, an avid outdoorswoman, first started noticing symptoms of muscle weakness, the 33 year old chalked it up to getting out of shape. After seeing multiple doctors, Jennifer was diagnosed with ALS at Mayo Clinic in July of 2017.
Immediately, she began looking into local clinics in the Chicagoland area and called Judy Richman, our Director of Support Services and Education. "When I spoke with Judy I knew I wanted to connect with the Les Turner ALS Foundation. She was so compassionate and helpful," said Jennifer.  
Soon after being diagnosed, Jennifer learned about our ALS Walk for Life. With just three months to prepare, she got to work with her family and rounded up a team for the annual event. Held every September, the ALS Walk for Life brings together families and friends for a walk along Chicago's lakefront and through iconic Soldier Field.
"I wasn't sure what to expect, but it was a great day for the entire family, and everyone had a blast. It felt like everyone came together for a common goal, and it was very uplifting."
The tremendous community support received by Jennifer's team, The Rhode to a Cure,  is one of the reasons they decided to be our Team Chair for the 2018 ALS Walk for Life. "The outpouring of support and generosity has been overwhelming and I love that we can bring that with us to the Walk." As Walk Team Chair, Jennifer and her team will provide helpful tips and encouragement to all registered participants throughout the summer leading up to event day.
At its heart, The ALS Walk for Life is a big family reunion, as thousands of participants gather and form teams in honor or memory of their loved ones. That sense of family is just one of the things Jennifer is looking forward to, along with "all of the positivity and camaraderie. It's so fun for everyone, including the kids. We also have connected with another family, so it will be nice to see them there."
Jennifer and her team hope that, "people take away the fact that they are not alone. Everyone from the Les Turner ALS Foundation is there to support you in any way needed. Everyone is behind you, is supporting you and fighting for a cure. It's an indescribable feeling."
To start your own team and join Jennifer and The Rhode to a Cure, visit ALSWalkforLife.org.